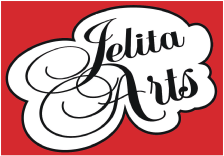 © Copyright 2007-2012
Jelita Arts
All rights reserved.
Web Development and Design by
Econo Sign of America, LLC.
For affordable Web Design and
Business Identity Packages
visit www.Econo-Sign.com

Chinese reverse paintings on glass and mirrors are among the most decorative of the China trade objects d'art. We have a wide selection of reverse paintings on glass that were produced in northern China in the Beijing and Changdong areas between 1930 and 1950. These are paintings where the painting is on the reverse/back side of the glass.
These paintings are primarily paintings of ladies and some of them represent characters in the Chinese story of the Red Chamber. Some are portrait paintings of a single lady and other paintings have two figures. In some paintings, the figures are holding an object, such as a pet dog , comb, or fan.
Some have a interior background and others have a outside background with trees, flowers, and scenery.
These photographs illustrate the varieties of paintings available. The glass is reflective glass so we tried to take photos that eliminated the reflections. The paintings have black wooden frames and wood backing behind the glass. Each painting has a metal bracket on the top for hanging the painting. Most brackets are in the style shown in these photographs, but some have a more angular design. The frames and brackets are original. The framed paintings are 14.75" to 15.5" wide and 21.5" tall, excluding the bracket.
Minimum Wholesale order – 6 paintings.
We ship an assortment of paintings – single/double figures, light/dark background.
For pricing and other information, please call our retail store at
360-756-1949 (Tues-Sat 11-5 PST) or email us at info@jelita-arts.com


Shipping – Each reverse glass painting is wrapped in buddle wrap and a set of 6 paintings are double boxed - packed inside an inner box and then packed in a shipping carton with at least 2" of packing material on all sides, as recommended by the shipping companies. We normally ship UPS Ground or FedEx Ground with delivery in 3 to 5 business days, depending on your location. We charge actual shipping costs plus the cost of the packing and shipping materials. These shipping costs are not included in the wholesale price of the paintings.

Chinese Reverse Paintings on Glass
Photographs illustrate some of the varieties of paintings available.


Click on the picture above to see our amazing collection of furniture